The modern builder would have several contracts running simultaneously, and with a few teams of tradespeople, the various projects would duly be completed. Traditionally, the builder's merchant has always been the first phone number a local builder would have, and being local, they would supply the contractor with all their materials, often delivery included. Apart from having to be a master of all trades, a builder needs immediate access to an array of heavy equipment, and without the good old plant hire company, this would be out of his range.
An Extensive List
Construction requires a variety of heavy duty machines, and a plant hire company would supply the following,
Earthmoving Equipment
Excavators
Diggers
Generators and Compressors
Scaffolding
Site buildings
Power tools
A reputable builder would have a long standing relationship with their hire company, as they understand the value of immediate access to a range of tools, and when they find the right partner, they will form an alliance.
Cost Effective Solutions
If you were about to start the upper floors on a large project in London, for example, and were looking to hire scaffolding, there are online suppliers who can quickly quote an affordable price, and take care of everything, making sure the project stays on schedule. One of the major causes of a delay on site is waiting for the scaffolding to be erected, and by using a hire company, the structure will be in place when it is needed. Most scaffolding requires local authority permission, and the hire company would probably be able to deal with this, leaving the customer free to concentrate on the project.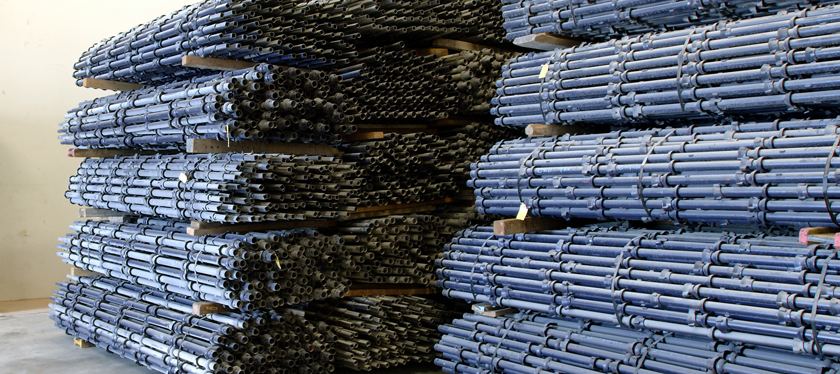 A range of systems
Whether you need a small tower to fix the roof, or have a large commercial project to scaffold, a reputable hire company would be able to quote an affordable price for any job. Scaffolding must be safe and very stable, and with professional teams that are familiar with all types of construction, the structure will be up in no time.
Skip Hire
Every building site has a few skips spread around, essential for storing unwanted scrap, which avoids cluttering the site. With a range of sizes, your local hire company can supply the right skip at the right time, and duly remove it when the time comes.
Portable Toilets
Every construction project must have adequate toilet facilities, and this is often overlooked, but fortunately, an established hire company would be able to meet your needs. You may require a secure storage container, somewhere to keep valuable fittings, and this could also be arranged by the hire company.
The Right Partner
From a builder's perspective, a good hire company would have an extensive range of items for hire, and would be flexible enough to aid when necessary. Their machinery would be regularly serviced, and with mobile teams to repair any breakdowns on site, the work would be carried out according to schedule. The alliance between builder and hirer has developed into an essential partnership that allows modern construction to take place.