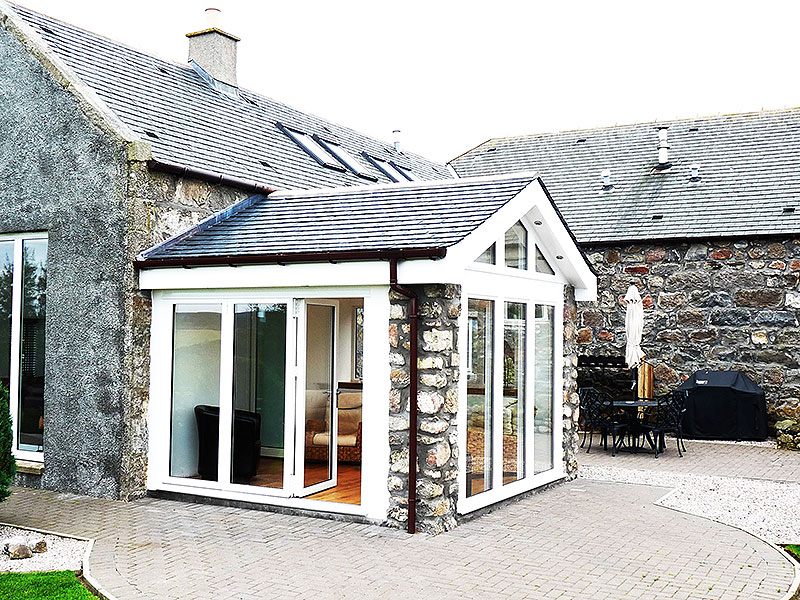 Simple, swinging, and sliding patio doors lost their popularity years ago once new technology became available and affordable for most households. The latest production processes created bifold doors and placed them within the reach of even the smallest budgets, meaning that it is now time for you to get an upgrade.
Your patio area is beautiful, and you love to spend time there with your family. Outdated doors are frustrating and usually begin to cause more stress than they are worth. Bifold exterior doors are easy to install and will completely alter the look and feel of your entire home. These expertly designed and crafted doors are available everywhere in the UK and are far more cost-effective than you think.
Enjoy the Outdoors
One of the biggest and most convenient advantages of bifold doors in the UK is that they allow you to bring the outdoors inside your home. Constructing outdoor living spaces has become increasingly popular in the last two decades, and there are more than a few reasons for this. However, this sort of extensive remodelling can quickly get out of hand, and your budget is almost never large enough to handle every issue you may come across. Bifold doors allow you to connect your existing living room to your outdoor area, cutting down on the cost of renovations while still achieving the same goal.
Simple Installation
Bifold doors are fitted to your exact needs and are exceptionally easy to install. They can be folded down and delivered to your location without any issue and set up in just a short amount of time. Once you have them installed, you can immediately begin to use them and make the most of your outdoor area.
Property Value
When you add bifold doors to your home, you give your home an instant change for the better. Since your home is more attractive and your outdoor area more accessible, you will see a significant raise in the value of your property as a whole. Potential buyers, especially those with children, put a lot of weight on the accessibility of the outdoor area and the modern style of a home. Once you make this addition, you may see offers higher than you ever dreamed of seeing before you installed the bifold doors.
Maintenance Is Simple
Most bifold doors run on a free glide system, which requires no maintenance over time. No matter how much a door is used, it will remain smooth and simple to operate. The only maintenance you will need to do to these doors is a simple wash with some warm water and glass cleaner to ensure the clarity of the glass.
Variety of Designs
You have a unique style and personality, and your bifold doors should reflect these. Once you know that you want to install bifold doors, take a look at the many options and styles available to get the exterior doors you want. Your home is a place in which you should feel safe and welcome, but that does not mean you should sacrifice its appearance for those feelings. These doors are as secure as they are aesthetically pleasing, meaning you can enjoy a new addition to your home without fear of losing comfort.