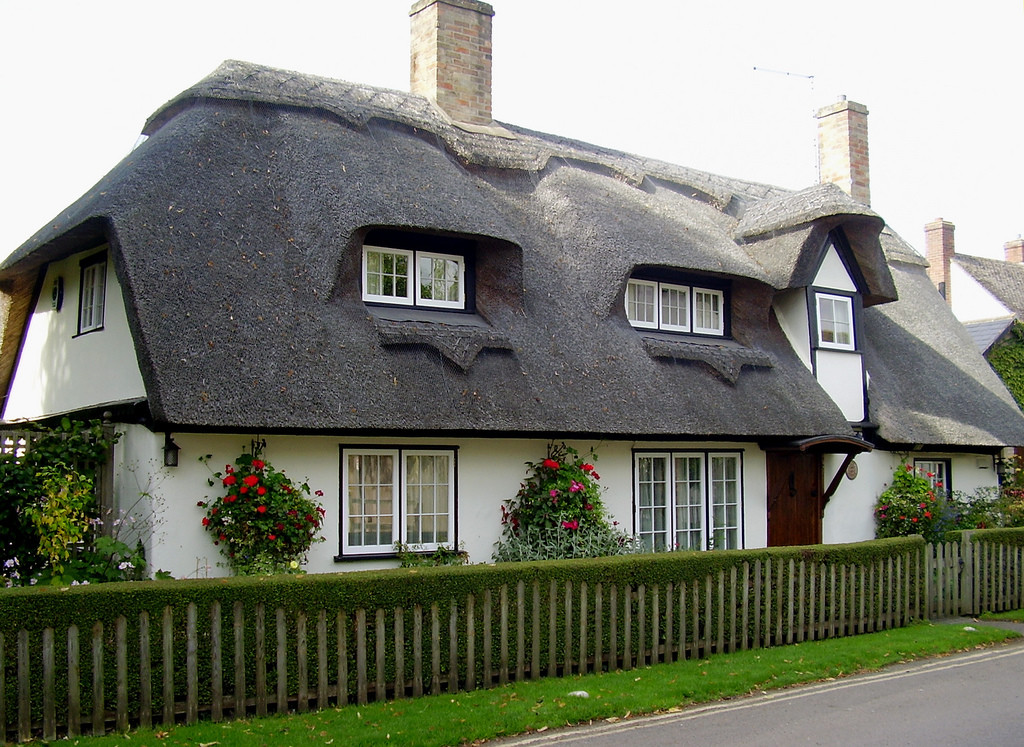 Everybody knows how essential having a reliable roof is, of course; after all, it would be pretty unfortunate if you didn't have one. With that said, there's more to a roof than just its functionality and the things it can do for your home. While it is, of course, important that you choose a style of roof that will support and protect your home from the conditions your area experiences, there are also plenty of styles to choose from that can give your home a little character and personality. In fact, some older styles have been coming back in style that might catch your eye and help make your home just that much more unique.
What Is Thatching?
Although the term "thatching" may be used to refer to a variety of things, its true definition is a covering, typically in the form of a roof on a building, made with straw or other similar organic materials. Generally speaking, thatched roofs are typically made with straw or grass. This style of roofing is actually ancient, tracing back all the way to the Bronze Age, most popular in Britain. You can even find some traces of historic huts that show proof of thatching as part of their formation.
Back in those times, thatching was so popular because it was a lightweight roofing material that could actually be supported by the weak materials they used to build their walls. Historical studies have had some trouble determining exactly what materials would have been used for thatched roofs, but it seems to have been simply whatever people could get their hands on, which could have been anything from broom to flax or even glass. The roofing style was most commonly used by the poor due to its wide availability, but there were still some well-off houses that used this style, especially in the late 18th century when the style became romanticised.
Nowadays, contractors have made thatching popular again by finding a way to make the materials more durable and reliable to be used on safe roofs. They have heavily compacted the straw so much that people are surprised by how solid such a material could feel. Because of the roofing style's newfound popularity, it's become easy to find contractors who offer thatching service or thatching supplies in Bampton.
Benefits of Having a Thatched Roof
Because the materials are organic, thatching is much better for the environment than the use of some other materials that have become popular in roofing today. The straw or other organic material used is also naturally both waterproof and weather-resistant. These roofs have natural insulating abilities due to the air pockets within the straw, and they can also provide insulation in both cold and warm weather conditions.
Overall, thatching is actually much more secure and reliable than most people might think, considering the fact that it's made out of straw. Installing a thatched roof will help bring a touch of nature to your home while still experiencing the benefits that any reliable roof would provide. If you're interested in considering thatching for your home, reach out to a licensed professional today to talk about your options.
Learn everything you need about roofing services so you can choose the right contractor and get the most value for your money. Check out the Roof Pros LLC website today!