Are you in need of lifting your house? Then, make sure you have done extensive research on the whole process and have given your best shot in choosing the finest team of builders offering the state-of-art house lifting. Over the years, many homeowners have suffered from the sunken foundation of their houses or have suffered terribly from finding solutions to prohibit flood waters to enter their building. The only answer to all these hassles is house lifting. Known to be one of the most sophisticated technologies in the latest construction industry, done by using cutting-edge machines and by incorporating outstanding skills, house lifting is the only solution to increase the height of your house.
As the job needs extreme efficiency, so don't hurry when selecting a house lifting company. Check a few things before hiring them—
Explore the portfolio videos
Nowadays, with the inception of digital marketing, most professionals are into creating portfolio videos for dragging the attention of their future clients. It'll be wrong to call them mere videos, as some of them are elevated to the standards of movies that are a treat to watch. You can shortlist some of those movies and watch how the chosen companies lift the houses? This will be an incredible way to know about their expertise in doing that job and also immensely helpful for you.
Visit them onsite
You can pay them a visit wherever they are lifting a house right now. This can be an amazing experience for you to watch and know how the work is actually done. It's an excellent opportunity if anyone to go and check how the houses are lifted for increasing the height of the building and to improve the foundation of the wonderful houses.
Know their work history and goodwill
Closely study the experience of the establishment. It'll be a plus if they are working for generations and have successfully achieved the goodwill for their excellent performance.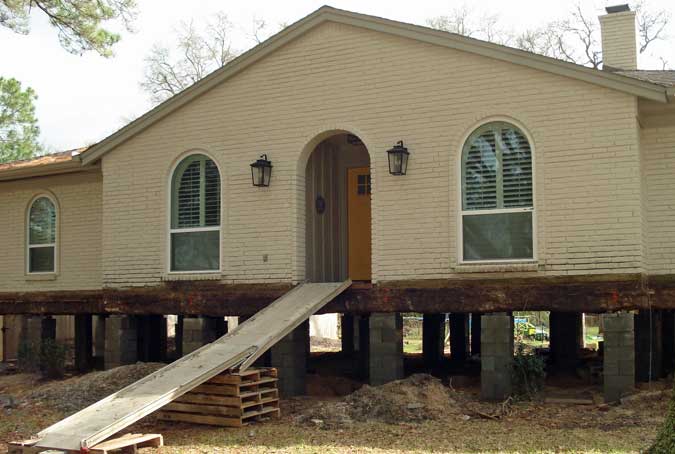 Converse and estimate their knowledge
Have a word with the team members and see how experienced and expert they are. You can get the hint whether to hire them or not for increasing the height of your building.
How happy are the previous clients?
Take a close look at the ratings and reviews. The testimonials tell the story of an experience of the homeowner and the company lifted the house. If you find most of them are satisfactory and inspiring, consider that you have found the right house lifting company.