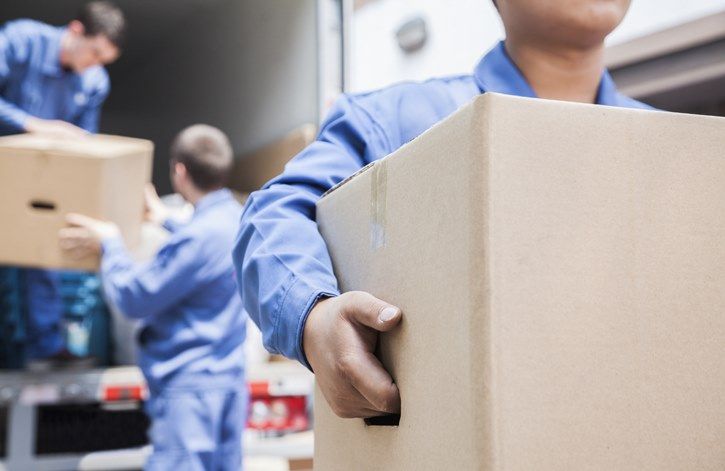 After you've worked hard to earn several promotions, you deserve to treat yourself by splashing out a little. You might have started out in a junior position struggling to make ends meet in the early days, which means your first home was probably a relatively small flat in an inexpensive area of Melbourne. However, now that you have a nice salary and some money saved, you might want to move to a larger home in an area that's filled with things to do. Moving to a new luxurious home can be incredibly exciting, but you need to remember that it's also a stressful experience.
When it comes to moving day, the most difficult task you'll be faced with is transporting all your belongings to your new home. You probably can't fit all your possessions into your own car at the same time, so you'll need to do several tiresome journeys back and forth, and even if you hire a van, you might not know how to ensure all your fragile and expensive items stay safe. For those reasons, most homeowners decide to hire Melbourne removalists because they use excellent safety packing materials, know the best routes through the city, are trained to load items onto their vehicle safely and allow you to focus your efforts on other tasks.
You might think that you can reduce the costs associated with moving house by transporting your own possessions, but if doing so requires several journeys, the total petrol costs could be sky high. In addition, if your car or any of your belongings sustain damage while being transported, you'll have to pay for replacements and repairs. Hiring removalists is like an insurance policy for your possessions, but there are a few things you can do to keep costs to a minimum.
Top Tips for Cost Cutting
When it comes to providing quotes, removalists will take the time required and volume of your belongings into consideration. With that in mind, here's how you can keep costs to a minimum:
Get rid of old junk – You probably have lots of things that you no longer use, so instead of having them transported to your new home, consider throwing them away. There are loads of charity shops that would be delighted with your donation.
Don't take spares – If your kitchen cupboards provide a home to 50 mugs and 50 plates, you might want to think about whether it's really worth taking them all. You probably only use a fraction of them anyway.
Break down furniture – You'll save the removalists a lot of time if you break down large furniture before they arrive, and that could save you money.
Finding the Right Removalist
The best removalists will offer honest quotes upfront so that you know what you'll need to pay, and they'll let you know what factors could potentially affect the final price. As long as you utilise a company that's earned a reputation for excellence, you can feel confident that your belongings will arrive at your new property in good condition.