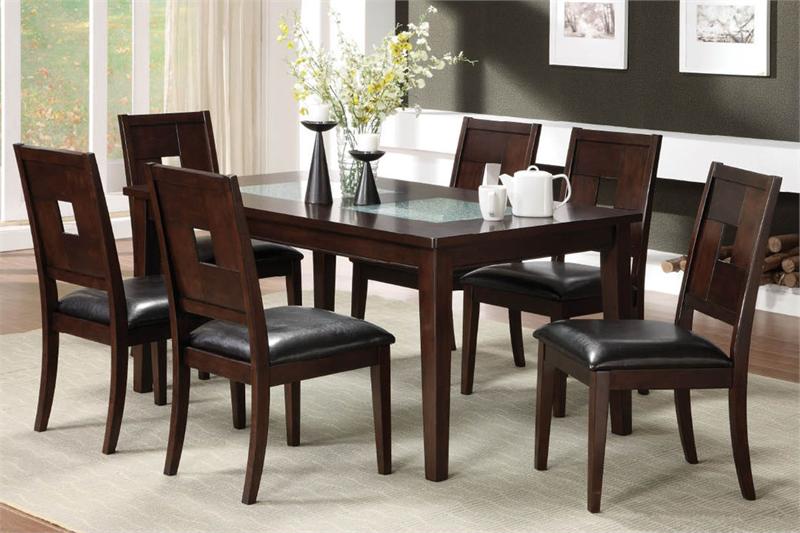 If you are replacing the old dining table set, you should sort your options and consider a few factors. Here are the seven steps you need to follow.
Measure the room. You need to know the amount of space available in the dining area. Do not cramp the room with a big table, because you need space to move the chairs.
Consider the theme of the house. Your dining area should be designed in sync with rest of the interiors, so do consider the main décor elements of the house. Opt for a more classic trend that will last for at least a few years to come.
Understand your needs. How many chairs do you need? Guests will visit your house rarely and only on occasions. If you are just two people, a four-seat dining table should be more than enough. Six-seat dining sets are expensive too for obvious reasons.
What's your budget? The budget largely defines your choices, and it's wise to set an upper limit. If you are renovating the entire area, you should check the additional expenses before buying the table.
Know the options. Wood and metal are two major choices for dining tables, and if you are looking for long-term value, hardwood is a better choice than composite wood. As for metal tables, go for steel furniture instead of iron.
Consider the shape. Round tables tend to take more space than the rectangular ones, which is again an important consideration when the available area is small.
Find a good store. Once you have decided everything, you must find a good store. Online stores are always better, because you can expect to get good discounts and offers on most products. Also, online retailers have more choices.
Before placing an order for furniture online, do check the delivery date and shipping charges, if any.